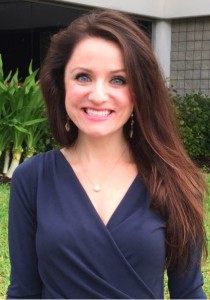 Katherine Drabiak, JD is a legal scholar and Assistant Professor at the University of South Florida College of Public Health. She focuses her research in areas where biotechnology and medical research precede the law. She is interested in how a lack of regulation or circumvention of existing regulation impacts patients and consumers on an individual level; poses conflicts or risks to individuals; and raises questions we must ask as a society about appropriate oversight and utilization of emerging science.
Learn More About Drabiak's Work
Read Drabiak's posts from PredictER News, an online publication from Indiana University Center for Bioethics at Indiana University School of Medicine
This post originally appeared on the Center for Genetics and Society's website on November 28, 2018. To add your signature, please sign here or email your name and affiliation to info@geneticsandsociety.org . The undersigned individuals and organizations wish to express our dismay and outrage at He Jiankui's claims of creating genetically engineered babies. Though these claims are unverified, his actions violate a key provision of the concluding statement issued at the First International Summit on Human...
read more