Experience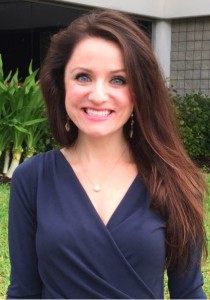 Katherine Drabiak, JD, is an Assistant Professor at the University of South Florida College of Public Health and holds a joint appointment in the Department of Health Policy & Management and the Department of Global Health. She is also Co-Director of the Law and Medicine Scholarly Concentration Program at USF's Morsani College of Medicine.  Drabiak's teaching and research focuses in health law examining the ethical, legal, and social issues surrounding the regulation emerging technology in healthcare.
Drabiak has authored numerous law review articles and her scholarship has appeared in a variety of other journals including the American Journal of Bioethics and the Journal of Law, Medicine, and Ethics.
See her research here.
She has experience consulting in both research ethics and clinical ethics to develop guidance policies and best practices.  She is currently a member of Florida Hospital – Tampa's Medical Ethics Committee and has worked with the Indiana Biobank, the Indiana State Department of Health Newborn Screening Program, and the Indiana State Medical Association. She is particularly interested in how emerging medical research and technology shapes the practice of medicine and developing standards for adapting legal and ethical best practices.
Education and Credentials
University of California Santa Barbara: B.A.
Indiana University School of Law- Indianapolis: J.D.
Licensed to Practice Law in Indiana