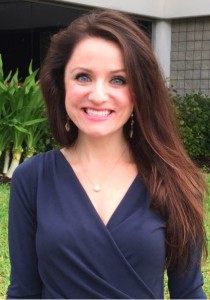 Katherine Drabiak, JD is a legal scholar and Assistant Professor at the University of South Florida College of Public Health. She focuses her research in areas where biotechnology and medical research precede the law. She is interested in how a lack of regulation or circumvention of existing regulation impacts patients and consumers on an individual level; poses conflicts or risks to individuals; and raises questions we must ask as a society about appropriate oversight and utilization of emerging science.
Learn More About Drabiak's Work
Read Drabiak's posts from PredictER News, an online publication from Indiana University Center for Bioethics at Indiana University School of Medicine
In November 2015, FDA published a startling report, The Public Health Evidence for FDA Oversight of Laboratory Developed Tests, which enumerated serious concerns with the current framework it uses to oversee laboratory developed tests (LDTs). LDTs are tests used by physicians to diagnose disease, predict risk of disease, and guide critical therapy decisions. This report revealed grave shortcomings in test accuracy, reliability, and ability to provide clinically meaningful information to physicians and patients in a number different tests,...
read more